Welcome to Transition Horsham!
Transition Horsham is a community group of local Horsham area residents who are concerned about the effects that climate change and other environmental and economic problems will have on our lives in the near and medium future. We support the ideas and practical solutions of the Transition Towns movement set up by Rob Hopkins in 2006 in Totnes, Devon, where people like us wanted to do something positive to build in flexibility and resilience to their community, so that we not only survive future changes, but thrive.
So Transition Horsham is all about building community networks, sharing and learning new skills. It is about cutting our carbon emissions through establishing new community based ways of producing energy and heating our houses efficiently, reducing our individual carbon footprint, recycling and reducing waste. It is about growing healthy local produce, encouraging local biodiversity through seed swaps, mending clothes and knitting, baking bread and making preserves, learning more through reading groups and film nights, having fun and travelling lightly.
We have a number of projects on the go, so look through the website, join us on Facebook, check out the events page, sign up to get notifications, and if you think there is something you could help with or want to start, then don't hesitate, come to an event and let us know. We look forward to getting to know you.
To find out more about the Transition idea, you can start here.
Seedy Saturday 2018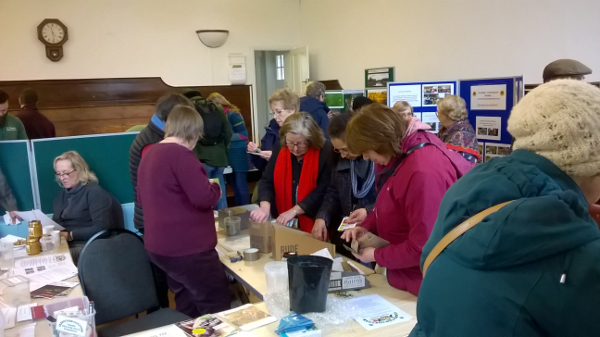 Although it was cold and wet outside on Saturday 10th February it was warm and friendly inside at Transition Horsham's 9th annual seed swap. We had one of our best attendances ever and lots of gardeners had saved their own seed to bring and swap. We were lucky enough to have Jean Griffin, gardening expert from BBC local radio Sussex and Kent, to open the event with encouraging words, and then to answer lots of gardening questions. Around the hall we had stalls from our two local nature reserves, Warnham and Chesworth, the latter having a fascinating dissection of owl regurgitations. We also had representation from New Friends of Horsham Park who were offering sponsored bird boxes and telling people all about their plans to help the Park become better than ever. Sussex Wildlife Trust was there with Brinsbury College and Horsham Horticultural Society to talk about and promote their organisations. There was a sustainable theme, not only through seed saving and swapping, but from the new Horsham Repair Café which opens at the Quaker Meeting House on the first Saturday morning of every month. Groundworks also offered lots of advice on energy saving and related subjects. We had Wimblehurst Chocolates there with their lovely local chocolates; the little chocolate dinosaurs were very popular and quickly went extinct. As usual everyone enjoyed the homemade soup and bread, or tea and cake. Finally, a raffle brought the event to a close with very generous prizes from the stalls. A really enjoyable community event and a good start to the gardening year.
Meeting with local MP Jeremy Quinn
On Friday 9th December 2016, the Transtion Horsham energy group gave a presentation to our local MP, Jeremy Quinn, titled Climate Change and Sustainable Energy for Horsham. A copy of the presentation slides can be found here.
Talk by Carrie Cort
The second most polluting industry - fashion.
27th March, 8 - 10 pm at Friends Meeting House, Worthing Road, RH12 1SL (opposite Sainsburys).
Horsham Repair Cafe
Refill, Renew, Refresh, Repair
The Horsham Repair Cafe offers a fantastic free monthly repair service for your broken and worn out items. Come and join us to learn how to repair and mend, save money and be part of a community sharing crafts, knowledge and creative skills. We also have demonstrations in craft upcycling. Come along for a cuppa and a chat, if you are bringing something to repair or remake booking is recommended.
Further info and to book a place, see here
Runs alongside Ecover Refill at Friends Meeting House, Worthing Road.
First Saturday of the month 10:00am - 12:30pm
BioD/Ecover cleaning products
New products to purchase, or bring a bottle to refill. Other products include toilet and kitchen rolls.
First Saturday of the month, 10:00 am - 12:30 pm at Friends Meeting House, Worthing Road, RH12 1SL (opposite Sainsburys).
Community Allotment
Ideal if you wish to have a go at growing your own vegetables but don't want to commit to taking on a full allotment. Located on the Chesworth allotment site at the end of Arun Way. Working parties take place on two Wednesdays and two Saturdays from March to October, from 2 - 5 pm. If you are interested in participating in the community allotment project, send an e-mail to:
allotment@transitionhorsham.org.uk.
Chesworth allotment site is secure, so you will need to contact us if you wish to join one of the work parties, so we can let you on site.
If you would like to be informed about upcoming Transition Horsham events, you can join our mailing list by sending an e-mail to:
coordinator@transitionhorsham.org.uk.
With the exception of the community allotment working parties, or where otherwise stated, all events take place at Friends Meeting House, Worthing Road, Horsham, RH12 1SL.
Further events in 2017 to be arranged on the last Tuesday of every month except August.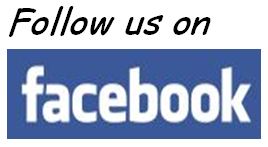 Projects & groups - click for more details
We are part of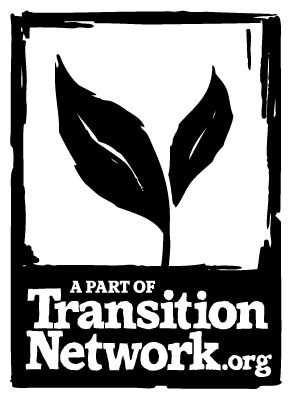 We work closely with
Horsham Organic Gardeners Society
and